If you're like me, you're always looking for ways to improve your writing. Whether it's for work or for personal correspondence, we all want to sound our best. But sometimes it's hard to catch our own mistakes, especially when we're writing in a hurry. That's where Liinguix comes in. Liinguix is a writing assistant that helps you write mistake-free in any app you use, including Gmail, Facebook, Twitter, LinkedIn, and even text messages! Just install the Liinguix extension and start writing better in seconds.
There are many excellent apps that make it easy to send documents and files to be proofread online. During my career as a freelance writer, I've seen these same products help writers create engaging stories and make specific suggestions to improve their work. Grammar tools eliminate most of the guesswork, allowing you to focus on crafting persuasive content. When I started writing content, Grammarly was my go-to proofreading tool. However, some users can't afford the monthly subscription since it can be costly.
I needed a cheap Grammarly alternative, so I checked into Linguix. It costs only a few dollars each month, has a similar UI to Grammarly, and has extra features, like a plagiarism checker, that equalize it with similar services.
Who will use Linguix?
Three friends from Lviv founded Linguix in 2018; an AI-based writing assistant with a set of features available for Android, Windows, and Mac, which edits website content while the user types it.
When developing an AI-powered grammar checker, Linguix aimed to improve the lives and experiences of all people around the world, regardless of which devices they use to communicate.
Other quick tips to be successful with Linguix include:
A browser plugin
Templates for writing
A tool to check for duplicate content
Analytics and feedback
After using Linguix, I noticed it could help several groups of writers:
Writers on a limited budget
Students who need to write
Publishers of websites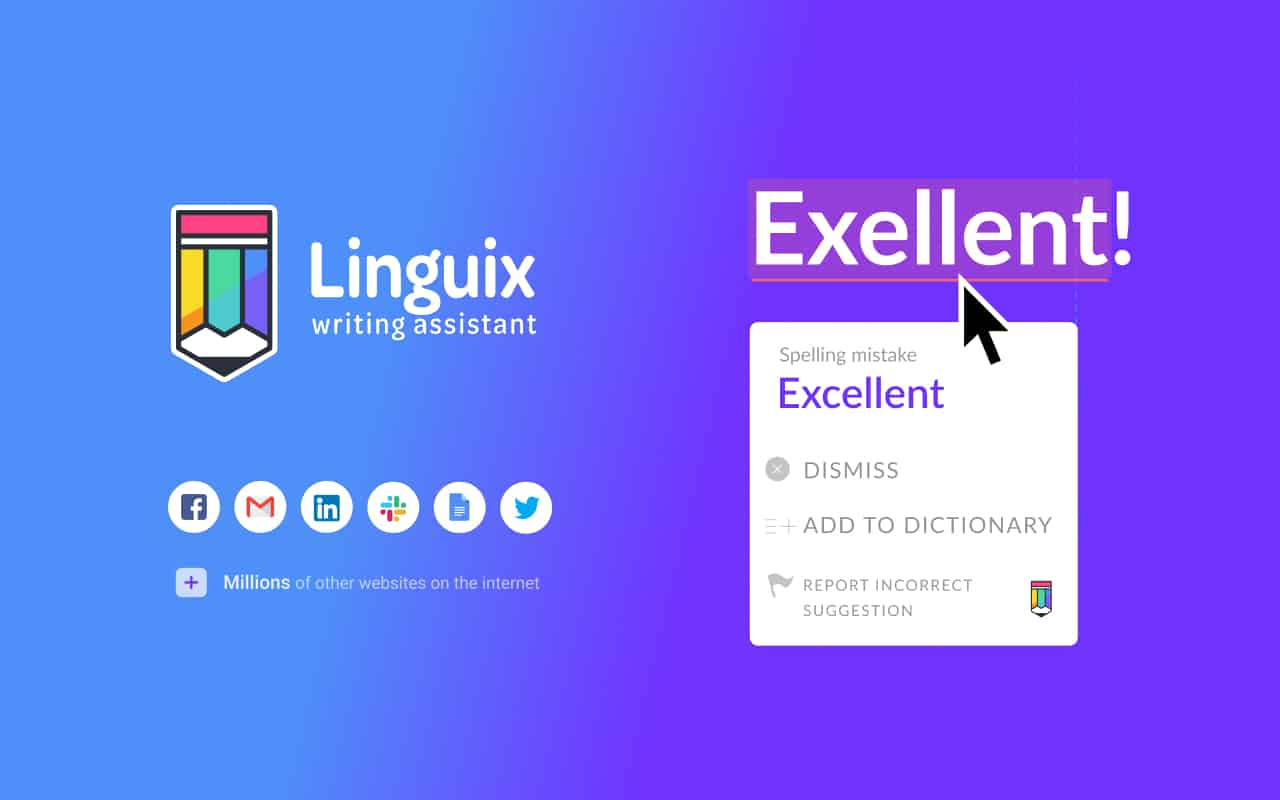 Earning money as a freelance writer
As a freelance writer, I've noticed that publishing flawless, error-free content is essential. Whether I'm working on a blog post, an eBook, or a sales page for one of my clients, I rely on GrammarBase's writing assistant to help me finish my work on time.
However, if you're on a tight budget, you'll want to look for one that works comfortably with your wallet!
Unfortunately, some software is not equipped to fix grammar or spelling mistakes. When it comes to proofreading, outsourcing models make sense because they provide you with quick, professional results at a reasonable price. What's more, Linguix offers a convenient browser extension, which makes it super easy to edit text on any website. This saves you a lot of time and helps you bring your A-game to all your writing projects, present and future. The extension is available for both Chrome and Firefox, so make sure you download yours today!
College students
You don't need to spend a lot of money to be able to get some basic proofreading done. Consider checking out Linguix if you need to proofread your paper, without the expensive price tag. Perhaps the best known feature of Linguix is Ai writter assistant. This has been an essential feature to students, universities, and educators since plagiarism is an offense that can lead to disciplinary action.
Online Publishing
The Linguix platform guides your content writers and editors through the writing process, ensuring that posts are engaging, grammatically correct, and on-brand.
A customized style manual
Templates for common types of documents
A tool to check for copied material
It may be annoying when you paste your writing into a proofreader that makes irrelevant suggestions in an effort to make corrections. Perhaps the proofreader is not recognizing your casual writing style and is trying to make corrections to change the tone, or sense of formality of the article.
Fortunately, with Linguix, you can create your own Style Guide and easily exclude or reject any suggestion is includes or has a particular meaning you don't like. You can even customize your own word list to include or exclude any words not relevant to your brand.
Easy to use
The only obstacle between you and Grammarly proofreading help is the ease and speed at which you can both get set up and begin making edits.
When I first used Linguix, it reminded me of Grammarly. The interface is simple but not overwhelming, and the buttons are big and easy to find. To start using it, head over to https://www.linguax.com/ , sign up for a free account, and once you're in the dashboard, you can paste your text. Here you'll also find options like:
Documents that came before
A writing mentor
Expert proofreading
A style manual
These are standard features that make your writing experience easier and more efficient. Using Linguix is simpler than other text assistants out there.
Intelligibility
Accuracy is the most important consideration when choosing a proofreader.
After using Linguix, I can confidently say that it's a lightweight and convenient tool if you want basic grammatical and spelling corrections in your text. However, Linguix is far from perfect. On several occasions, I purposely used a terriblely constructed sentence, and Linguix didn't spot it. When I pasted into Linguix, it caught 20 errors.
Also read: The Best Writing Tool: Grammarly Review and Is it Worth It?
Pricing
The thing that jumped out at me when I first tested Linguix is their low overhead costs. I was expecting to pay more than what I was quoted.
What's the plan?
Linguix Premium costs $18.95 per month or $96 per year and Linguix for Teams costs $10 per month for each members
To use the premium feature, you can signup now.
A paraphrase machine
A shortcut for your content
A library of resources
A tool for writers
If you decide to get the Linguix business plan, you'll access all the features in the premium plan and more. These extra features include:
Manage your team
Customize the style guide
Track data in real time
Set account roles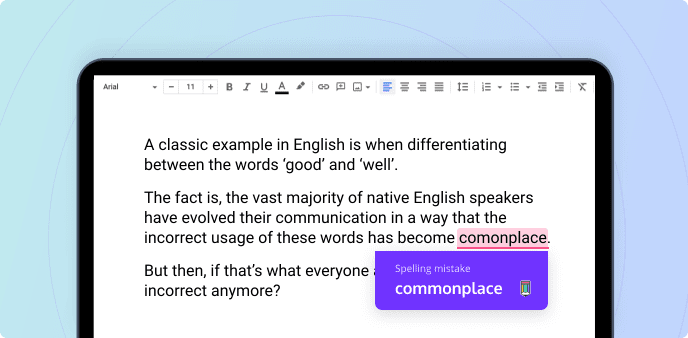 A feature that sets Linguix apart from other tools is the fact that its NLP library comes pre-trained with 20 billion words, with a special focus on chat and informal language. This ability to be robust and "pickup" conversational nuances gives Linguix a cutting edge over other experimental chatbots.
My recommended features
Some of the key features of using a service like Linguix include proofreading your text for grammar and spelling, improving your vocabulary, and creating an overall better writing style. When you couple this with all the other cool features offered, it's a great all-in-one tool!
It provides a free browser extension
The plugin is available for Google Chrome, Mozilla Firefox, and Microsoft Edge
Currently, one of the most popular browser extensions for writers is Grammarly. A browser extension is one of the best tools for writers since it streamlines your editing and publishing process, saving time. The add-on is an easy way for Linguix to check your text in Gmail, Google Docs, LinkedIn, and WordPress. It lets you transcribe your text with little fuss – just install the add-on and start working. The more information you feed Linguix, the better it will be able to do its job of improving your writing.
How to buy Linguix at affordable pricing?
Here are a few areas I'd personally like to see improvements on. They're pretty minor, however, and overall, I do recommend trying Linguix.
You can buy Linguix group buy starting just $1 per day trial Toolsurf

Buy Linguix group buy starting $1 per day trial
Benchmarks To Improve
Linguix only spots common problems
The advantage to using Linguix is that while it locates basic grammar errors, it misses stylistic issues and more advanced grammatical lapses. Grammarly goes even further in highlighting style, readability, and structural issues.
Conclusion on Linguix
If you don't have a proofreader, you'll have a hard time finding a reliable person to proofread your document and check for spelling and grammar mistakes. When you find one, you can ask for their rates and see if they fit your budget. As a powerful grammar and plagiarism checker, Linguix is the perfect solution for any writer, student, or content creator seeking accuracy, style consistency, and flexibility in their proofreading and editing software.