Jarvis ai group buy helps Instantly generate high-quality copy for ads, emails, websites, listings, blogs, & more. Save time & money writing clever, original content forever.
For more details visit: Jarvis ai group buy
Access method: Direct Login
Usage: 5k words per day
Plan: Boss Mode
Why so high compared to other sellers?
Original price $279 for 153,000 words generated per month, we provide you same, 5k words per day, total 153,000 per month.
Any limits?
❌ Limit – 5000 words per day
❌ Recipes access not available
❌ Few limits on document section (you can only generate content based on title, summary and tone)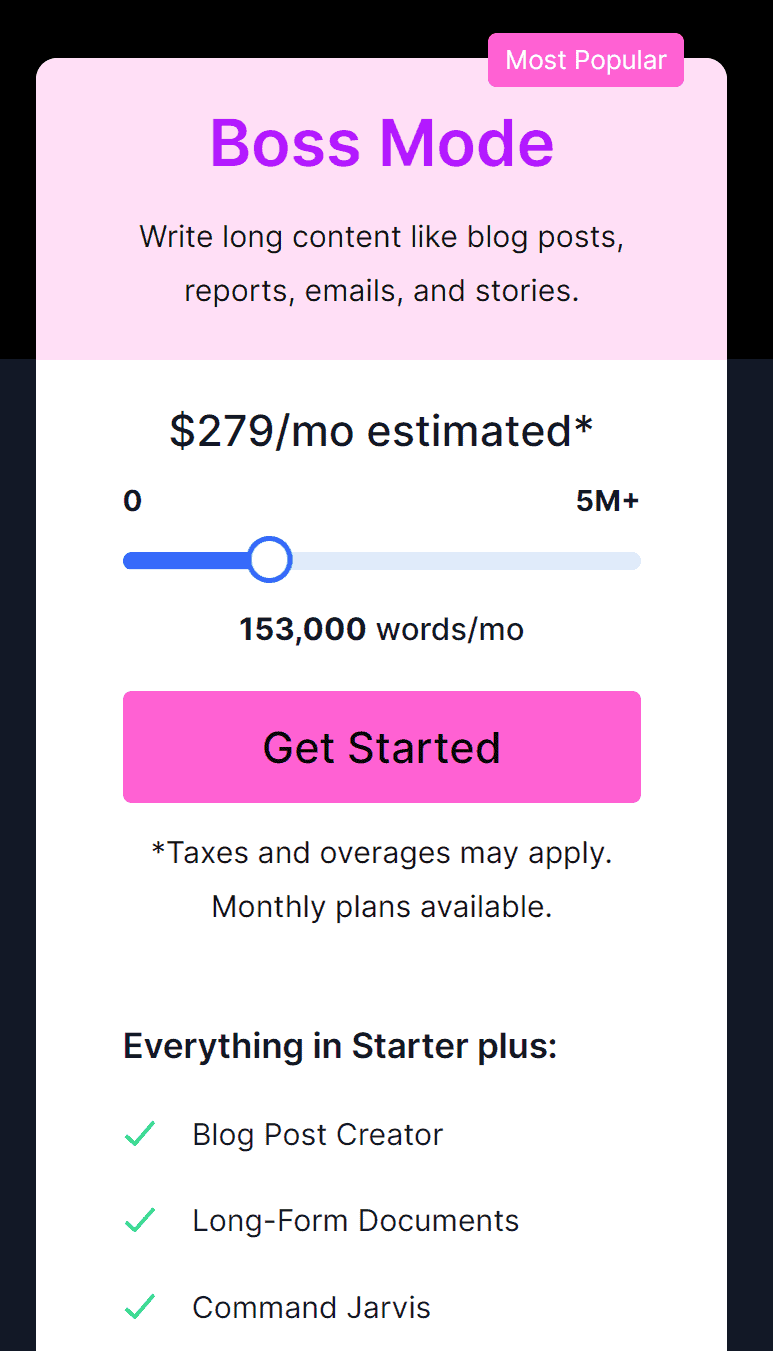 Check our Featured products!