Are you looking for the best SEO tool on the market? If so, then Semrush is a great place to start your search. In this review, I'll be assessing their features and functionality and addressing any concerns or questions that people may have about them.
So without further ado, let's get started!
What is Semrush? Simply put, Semrush is a product that helps you optimize your website for search engines. Created in 2008, this product is now used by over 6 million people each month.
For the past decade or so, search engine optimization (SEO) has been a critical task for small businesses looking to grow their online presence and reach an audience of potential customers who are searching on Google and other platforms. Luckily, Semrush was created with these needs in mind – they provide everything you need to analyze your website's SEO performance and give it a boost if necessary. But just how good is this tool?
Semrush works by giving you a lot of information, which you can use to either: create new web content that is likely to attract traffic identify link-building opportunities tweak technical aspects of your site content so that it achieves a higher search ranking.
The tool is all about measuring performance and giving you the information to improve it. It's pretty hard to argue with that kind of goal, especially if your business relies on getting a lot of online traffic.
Semrush also has tools for other aspects of marketing like SEO copywriting (to help write more attractive content) keyword research (to find out what people are searching for), social media campaigns, backlink tracking, and competitor analysis among many others; so in terms of using this software seems fantastic! But can it really compete against some other highly popular options? The answer: yes — but not without its drawbacks…so let's take a closer look at these pros and cons before making our final decision.
For example, Semrush can give you keyword suggestions (based on phrases you enter) that can be used as the basis for writing blog posts that are likely to perform well in search results.
Semrush also has a blog post builder that enables you to generate content without having to do the legwork of coming up with what to say. The software is designed for SEO, so one would expect it to be quite good at generating quality posts from scratch — and this seems like an accurate assumption!
A blogger who wants some help in writing new posts could use Semrush as a way of creating captivating headlines or titles before they even begin their work. This can save time since these tools have already been created by someone else (in this case, the company). All you need to do is start typing and add your own thoughts into the mix! It's hard not to see how using such digital assistance could make life easier
Semrush Domain analysis Most SEO projects start with some basic domain analysis. This means getting a simple overview of the 'quality of a domain from an SEO point of view. In this section, I will take a look at what tools are available to perform conclusions about domains.
You typically perform domain analysis on your own website to see where SEO improvements could be made, or on a competitor's website to find ways to outrank them in search results.
There are a number of tools that can be used to do this, but there is one that stands out from the pack: SEMrush.
SEMrush offers an extensive range of website data and backlink analysis for your every SEO need. This includes domain stats like keyword ranking, country rank, and global rank; social media statistics including Facebook likes, Twitter followers, and Google+ shares; links information such as total link count, external inbound links by source or destination URL; organic traffic overviews with estimated visits per day on page views per visit (PV/UV) ; mobile optimization checks — both internal using their own crawler as well as third-party bots.
Semrush keyword research feature allows you to quickly find significant keywords for your website, showing how many searches they receive and how difficult it is search engines like google see them as a relevant keyword.
The first two points are about keyword research, which is the core of what Semrush does. The tool includes a free version with limited features but also offers an expensive paid account that provides access to more detailed information and other tools such as Rank Tracker and site audits for top positions on Google SERPs.
Keyword Research in Semrush: establishing how many people are searching for a particular keyword establishes how difficult it is to rank for that keyword finding out who is already ranking for that keyword getting suggestions for other ones … etc
Semrush Ranking tracking is the process of monitoring how your website performs for a certain keyword over time.
– If you're looking for an overall idea of where your site is ranking, then Rank Tracker will show the top 50 results.
– For a more detailed view, including keywords that are in the second and third-page rankings, as well as any other search engine result pages (SERPs), you can use Site Audit to go deeper with keyword research into up to 500 SERPs positions.
– This tool works by giving information about backlinks pointing towards each website on these different pages so it's possible to find out which sites have better anchor text or how many links point at your competitors' websites.
The flipside: The downside of this feature is that it doesn't offer details on how long ago these searches are.
Semrush Link building – One of the standout features of Semrush is its link-building tool, which gives you an insight into your backlinks and a list of the best sites to contact.
– The tool shows how many links point at each domain, what anchor text they contain, and how long ago those links were created (i.e., when the site was first indexed by Google).
The downside: If you don't want to use this feature, it might be worth checking out other tools because SEMrush offers more than one way for building links; some are strictly monitoring while others offer keyword research or content suggestions as well.
Semrush site audit, Semrush will look out for issues that might be having a negative effect on your search ranking, including problems with XML sitemaps, duplicate content, or copyright issues.
– When you find a problem on your site that could be affecting SEO performance, Semrush will let you know about it and give suggestions for how to fix the issue.
– In one instance I found an image located in my footer was blocking some of the text on the page. The program gave me two options: remove the offending text or move the image higher up in order not to break Google's "no more than three links below HN" rule — which is super easy thanks to their handy Image Height/Width Calculator tool!
Semrush Ease of usage – The Semrush interface is similar to those of competing products like Moz and Ahrefs, comprising a menu of options on the left that you use to access functionality on the right. It's easy enough to navigate and you'll soon find what you're looking for.
– Out of the three tools I've looked at so far, Semrush is by far the easiest to use with a pleasing interface that offers almost everything needed without being cluttered
– If there are any shortcomings in terms of ease of use they are cosmetic: it would be nice if SEMRush used icons instead of text on some elements because this can make them hard to read – but these minor points aside, it's quite good.
Semrush Pricing and Value for Money – Compared to other types of 'SaaS' (software as a service) apps, SEO tools like Semrush are expensive. It offers a free trial period of 14 days to see how you like it, but after that, the price is $200 per month.
As for value for money, I'd say Semrush has benefited from being on the market for so long and been able to refine its offering over time (although there are some bugs with how often it updates). Nonetheless, if you're looking for an affordable SEO tool then this probably isn't your best option.
Semrush Customer Support – SEO tools like Semrush tend to be quite complex in nature, so the availability and format of customer support is a key consideration for prospective users.
– Semrush has a comprehensive knowledge base and online FAQs, as well as an active community forum. It also offers email support to its paid subscribers, which is one of the few available channels from what I could tell.
– The only drawback with this customer service for me was that it's not really tailored to beginners — there are many unanswered questions in the FAQs section or on the forums that might be better suited to someone starting out who doesn't know much about SEO. There were also some issues where if you tried searching through their help content using certain keywords such as 'rankings', then no results would come up at all!
Semrush Review Conclusion -Below you'll find a summary of the key pros and cons of using Semrush.
– PROS: A great set of features for keyword research, including competitive analysis and SEO audit. The prospecting tool is also very useful to find new potential targets in any niche you might be interested in. As well as an active community forum. It also offers email support to its paid subscribers, which is one of the few available channels from what I could tell.
– PROS: Semrush can serve as a great aid in your SEO efforts, and is worth the investment for any small business looking to make their site more visible. It's not just limited to backlink data either — you'll also find keyword research information at your fingertips, which will help you with content optimization down the line!
– PROS: The best thing about Semrush is the sheer number of tools it offers that are totally free to use for any site or business! You can do things like find long-tail keywords, competitor backlink data (which you can then cut off), pages with high volume on social media traffic, keyword research insights into what people search…the list goes on.
– CONS: There are some downsides like it can't seem to keep up with traffic fluctuations that may happen on some sites or pages over time (though this does depend). And if your site's not using Google Analytics tracking code yet then don't expect Semrush to help you track conversions either!
– CONS: There are some downsides like it can't seem to keep up with traffic fluctuations that may happen on some sites or pages over time (though this does depend). And if your site's not using Google Analytics tracking code yet then don't expect Semrush to help you track conversions either!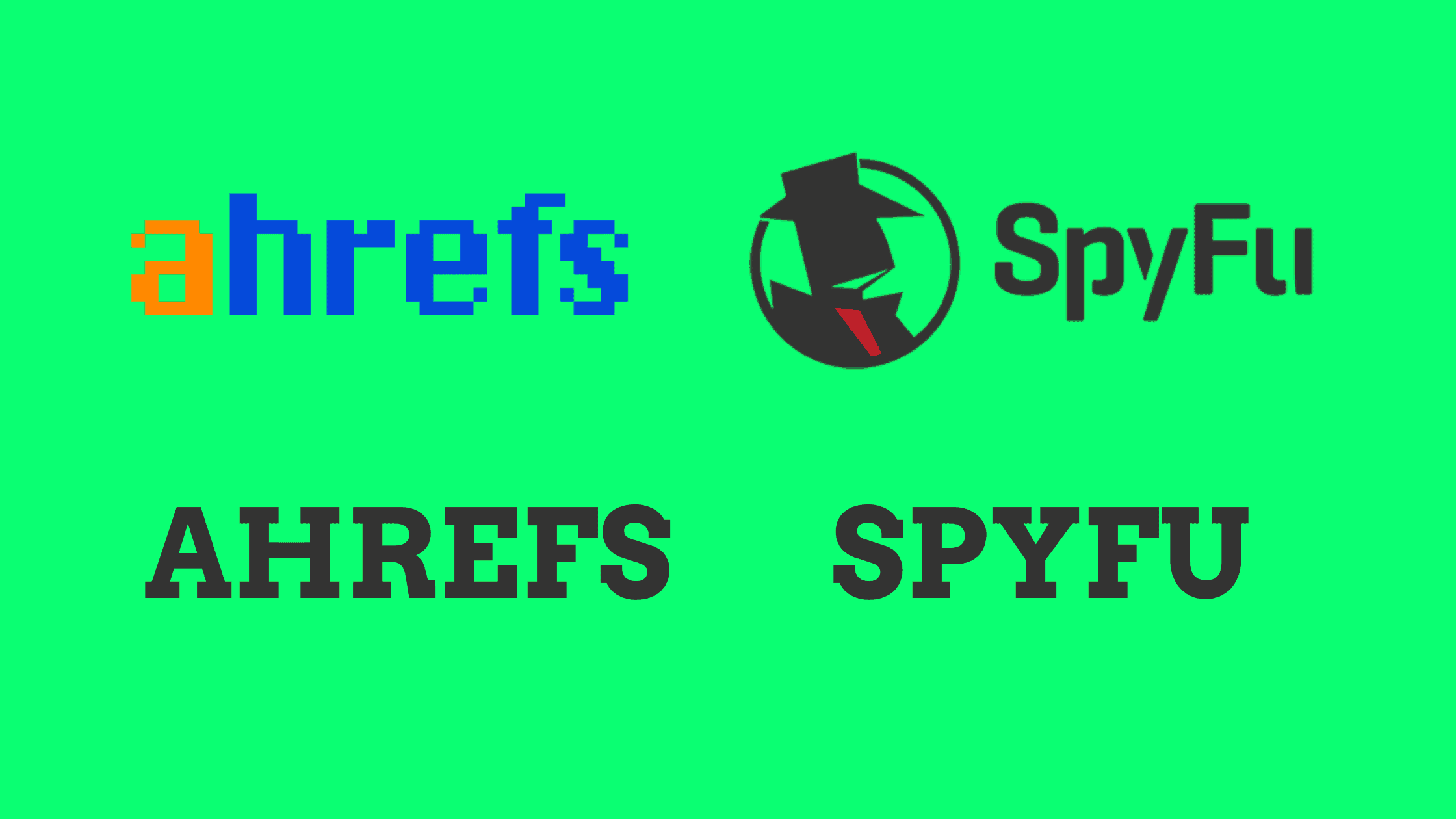 Alternative – Semrush is a great tool, here is the best Alternative tools in the market currently Ahrefs and Spyfu
Spyfu is a comprehensive marketing research suite that includes tools for SEO, PPC (pay-per-click) advertising management, keyword research, social media monitoring/management, competitor intelligence. It also provides insight into topics such as conversion rate optimization (CRO), website traffic quality analytics, organic search engine rankings including Google Trends data like keywords typed in by users on the web – all features that Semrush doesn't offer.
Ahrefs is an SEO software suite that contains tools for link building, keyword research, and competitive analysis. It's a great alternative to Semrush that includes some of the SEO-specific tools I need from Semrush. Ahrefs seems like a more suitable tool for me than Semrush which is why it will be my new go-to SEO software suite.